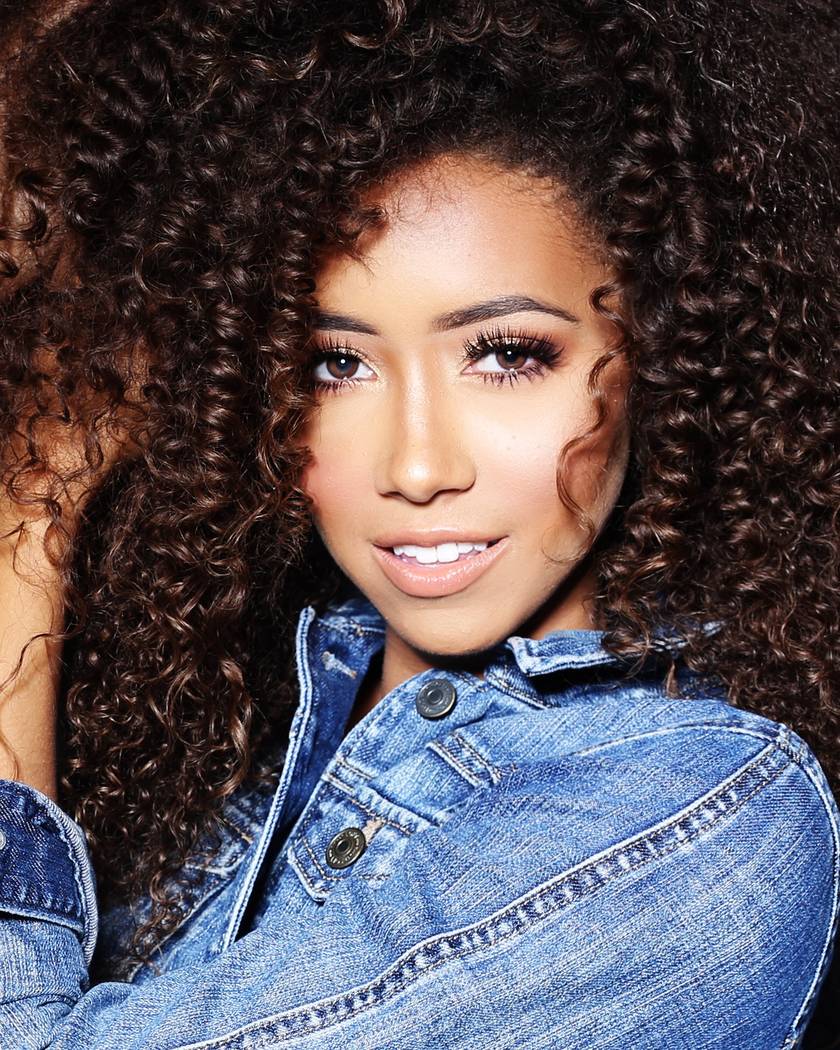 Global recording artist, dancer, songwriter and actor Jorge Blanco will perform his smash single, "Summer Soul," during the July 29 Miss Teen USA competition from Symphony Hall in Phoenix. Fans can also tune into the official Miss Teen USA Facebook page to watch the show.
Heidi Powell, celebrity trainer and transformation specialist, and Erin Lim, from E!'s popular Snapchat series, "The Rundown," will host the competition.
The judges who will help determine the next Miss Teen USA are: Divya Gugnani, serial entrepreneur and co-founder of Wander Beauty; Kalani Hilliker, American dancer, model and television personality from the hit show, "Dance Moms"; K. Lee Graham, Miss Teen USA 2014; current student at University of South Carolina Honors College with a focus in pre-law; Tamaya Petteway, senior vice president of Endemol Shine North America's Brand and Licensing Partnerships Division; and Fox 10 Phoenix Emmy Award news anchor, Syleste Rodriguez.
Miss Nevada Teen USA Alexis Smith grew up as a military brat traveling all around the world and is in the business management program in her Las Vegas high school, where she is already starting to pursue her business degree. Her friends describe her as determined, classy and genuine.
Alexis loves hiking at Red Rock Canyon, modeling, trying new restaurants all around Vegas with her friends, and even has her own YouTube channel. She is very active in her community, serving as a District Youth Advisory council member, where she gets to help make decisions regarding education in her state. She is also a part of "The Thirst Project" and "Girl Nation." An issue close to her heart is the lack of self-love amongst teenagers, today. Alexis has worked with teens in her state, teaching them to be confident in who they are, and she hopes to bring her work to a national level if she is lucky enough to be named Miss Teen USA.
Q: How did you feel the moment you knew you were selected as our state winner?
A: I was shocked when my name was announced, and it seemed as if time had completely stopped. I felt like crying, laughing and singing all at once. As soon as I spotted my family screaming and jumping up and down in the audience, reality kicked in and tears of joy immediately filled my eyes. Every time I rewatch my crowning moment video, butterflies fill my stomach. That moment was truly unforgettable.
Q: How do you feel now representing the Silver State in the national pageant?
A: I could not be more proud to represent the Silver State at nationals. I hope to bring home the crown, and with the love and support of Team Nevada, I feel 100 percent prepared to do so.
Q: What's your platform? Do you have time for Nevada hobbies and interests? What do you want to eventually do career-wise?
A: As a senior in high school, I've come to realize that there are many teens who lack self-love and confidence. As Miss Nevada Teen USA, I've worked with many teens and pre-teens discussing the importance of confidence and self-love.
I currently attend a magnet high school where I am pursuing my business management degree early. I plan to open up my own natural cosmetics and skincare company one day to help people with their skin.
Living in Vegas is always exciting and busy. There are many things I love to do in Nevada, but trying new restaurants has to be my favorite.
Q: How are you preparing for the national pageant? Emotionally? Physically? How do you psych yourself up for it? Obviously, there will be some nerves. What are you doing to stay cool and calm?
A: My preparation for Miss Teen USA has been exciting, challenging and has kept me busy. Besides eating clean and staying active, I like to be mentally prepared. Self-affirmations have been my biggest friend because they reassure me to be confident and to remember that my hard work will pay off. I get nervous from time to time, but then I remember to relax, have fun and cherish the memories made. Throughout my preparation, I've learned that my mind is more powerful than my body. When I put my mind to something, I am unstoppabl(e) (and) determined to accomplish that goal.
Q: Have you picked a state dress for the pageant? Can you give us some hints as to what it will represent?
A: I have picked out my gown for Miss Teen USA and I am beyond excited to wear it onstage. All I will say is that it represents my personality and it is beyond gorgeous. Besides the interview with the judging panel, there are three parts to the competition: evening gown, active wear and onstage question. My favorite part of the competition is the interview with the panel of judges.
Q: What has being a part of pageantry taught you? What have you learned from it? How long have you been part of pageantry? When did you first enter something? What other titles have you won? Do you recommend pageantry to other young women?
A: Last year I decided that I wanted to compete in my first pageant, so I signed up for Miss Nevada Teen USA. I made it to the semifinals and had the time of my life, so I came back the following year and ended up winning! The best thing I've learned as Miss Nevada Teen USA is that my voice can change the world. My goal is to empower teens to feel confident in who they are and to love themselves. I would recommend pageants to everybody because it allows you to be a leader and role model, while simultaneously gaining confidence in yourself.
Q: What will be the most thrilling part of going into the national competition? What will be the most difficult part — the dreaded final question?
A: Besides being onstage, the most exciting part of Miss Teen USA will be spending a week with all of my sister titleholders. I have spent so much time with them already and when we are all together we have an instant connection and the energy is high. The onstage question is pretty nerve-racking, but the most difficult part will be leaving everyone once the competition is over. I look forward to holding onto the memories made and having a friend in every state.
Q: Who is in your support group? What have they told you? Any words of encouragement from previous Miss Nevada winners?
A: My parents, younger siblings, friends and school are extremely encouraging and supportive. Team Nevada, which includes my director and everyone else who works with her, are like my second family. They constantly check up on me and provide me with so many great tools and resources to become the best version of myself. I am so grateful to have the best support group in the world.
Q: Any advice for young girls thinking about going into pageantry?
A: My best advice for young girls thinking about doing a pageant is to go for it because it can only positively impact you. The pageant world is so different than what everybody expects; the girls are extremely kind, driven and supportive of each other. Many doors will open and you will meet some incredible people along the way. It is important to be confident in yourself and embrace your uniqueness because it will get you far.
Q: Nevada has never really won a big pageant title. If you bring it home for the first time — and I hope you will — what will being the national winner mean to Nevada? What do you hope it will mean?
A: Thank you, Robin! That is correct. There has never been a Miss Teen USA from Nevada and I plan on changing that this year. I have worked extremely hard and I'm so proud to represent my state. My Nevada family has been extremely supportive of my journey to Miss Teen USA, and we are so excited to hopefully bring home the crown.
Source: reviewjournal.com